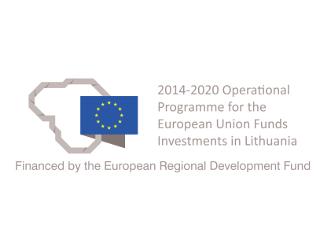 UAB NOVA FABRICA KURIA NAUJUS GAMINIUS
UAB Nova Fabrica vykdo projektą "Linijinio ne-terminės plazmos šaltinio kūrimas", kurio metu įmonė siekia sukurti didelio patikimumo, sąlyginai nebrangų, integruojamą, modulinės konstrukcijos ir techniškai pranašesnį, gamybai ir komercinimui parengtą produktą: linijinį ne-terminės plazmos šaltinį.
Projekto apimtyje numatoma atlikti MTEP veiklas, kurių metu bus sukurtas, pademonstruotas bei išbandytas produkto prototipas. Taip pat numatomas galutinis šio produkto bandomosios versijos išbandymas.
UAB Nova Fabrica projektas įgyvendinamas pagal priemonę "Eksperimentas". Planuojama projekto trukmė – 24 mėn. Planuojamas projekto biudžetas – 1059.4 tūkst. Eur. Į projektą planuojama investuoti apie 775.5 tūkst. Eur Europos regioninės plėtros fondo lėšų.
UAB NOVA FABRICA IS DEVELOPING NEW PRODUCTS
UAB Nova Fabrica is implementing the project "Development of a Linear Non-Thermal Plasma Source", during which the company aims to create a high-reliability, relatively inexpensive, integrated, modular design and technically superior product ready for production and commercialization: linear non-thermal plasma source. 
Within the scope of the project, it is planned to perform R&D activities, during which a product prototype will be created, demonstrated and tested. Pilot trial of this product is also planned. 
The UAB Nova Fabrica project is implemented under the program "Experiment". The planned duration of the project is 24 months. The planned project budget is 1059.4 thousand Eur. It is planned to invest about 775.5 thousand Eur from European Regional Development Fund.