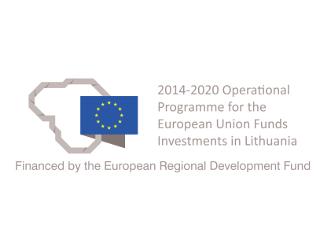 UAB NOVA FABRICA DIEGIA E. KOMERCIJOS SPRENDIMUS
UAB Nova Fabrica vykdo projektą "E. komercijos modelių diegimas UAB Nova Fabrica", kurio metu įmonė siekia įdiegti informacinių technologijų sprendimus verslo sandoriams valdyti elektroniniu būdu, siekiant padidinti pajamų augimą.
Šio projekto įgyvendinimo metu planuojama investuoti į įmonės specifinius poreikius atitinkančio e-komercijos sprendimo, leisiančio UAB Nova Fabrica klientams patogiai užsakyti įmonės gaminamus gaminius bei teikiamas paslaugas ir už jas atsiskaityti internetu, sukūrimą bei jo integravimą su įmonės išteklių valdymo Sistema.
UAB Nova Fabrica projektas įgyvendinamas pagal priemonę "E. komercijos modelis COVID-19". Planuojama projekto trukmė – 12 mėn. Planuojamas projekto biudžetas – 75.3 tūkst. Eur. Į projektą planuojama investuoti apie 50 tūkst. Eur Europos regioninės plėtros fondo lėšų.
UAB NOVA FABRICA IS IMPLEMENTING E - COMMERCE SOLUTIONS
UAB Nova Fabrica is implementing the project "Implementation of e-commerce solutions UAB Nova Fabrica", during which the company aims to implement IT solutions to manage business transactions electronically to increase revenue growth. 
During the implementation of this project, it is planned to invest in the development of an e-commerce solution that meets the specific needs of the company, allowing UAB Nova Fabrica customers to conveniently order and pay for the company's products and services online and integrate it with the company's resource management system. 
The UAB Nova Fabrica project is implemented under the program "E-commerce model COVID-19". The planned duration of the project is 12 months. The planned project budget is 75.3 thousand Eur. It is planned to invest about 50 thousand from European Regional Development Fund.