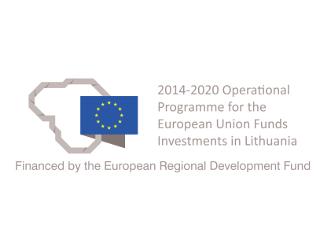 UAB NOVA FABRICA GAMINIŲ PRISTATYMAS TARPTAUTINĖSE PARODOSE
UAB Nova Fabrica vykdo projektą, kurio metu įmonė siekia didinti eksporto apimtis, pristatant UAB Nova Fabrica gaminius tikslinėse tarptautinėse parodose.
Projekto apimtyje numatoma pristatyti UAB Nova Fabrica gaminius aštuoniose specializuotose tarptautinėse parodose.
UAB Nova Fabrica projektas įgyvendinamas pagal priemonę 03.2.1-LVPA-K-801 Naujos galimybes LT. Į projektą planuojama investuoti apie 44 tūkst. Eur Europos regioninės plėtros fondo lėšų.
PRESENTING UAB NOVA FABRICA PRODUCTS AT INTERNATIONAL EXHIBITIONS
UAB Nova Fabrica is implementing a project during which the company aims to increase export volumes by presenting UAB Nova Fabrica products at targeted international exhibitions.
Within the scope of the project, it is planned to present the products of UAB Nova Fabrica in eight specialized international exhibitions.
UAB Nova Fabrica project is implemented under the programme 03.2.1-LVPA-K-801 "New opportunities LT". It is planned to invest about 44 thousand from European Regional Development Fund.